Liberace in Black and White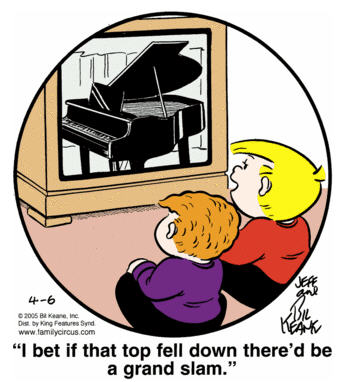 Yep. The TV is
definitely black and white
.
And they are watching, what exactly? A piano concert? This is on public television, I guess? What the hell is wrong with them????? I mean, this isn't even an issue of when they live, it's like . . . well, I don't know. Are they child prodigies? Do they enjoy watching concert pianists? Why is the tv just showing one unoccupied piano? Why doesn't their TV have any buttons?
What a bunch of freaks.
What else is going on with our favorite comic strip characters? Well, surprisingly, it turns out that
Odie is quite familiar with the writings of Isabel Allende
. On the other hand,
Miss Buxley's literary tastes
are not quite so erudite.